Alprazolam, sold under the brand name Xanax, is primarily used to treat anxiety and panic disorder. The drug works by elevating the amount of GABA neurotransmitters in the brain to promote feelings of calmness and relaxation.
Men with both anxiety disorders and erectile dysfunction usually aren't sure whether it's safe to take Xanax and Viagra. Could the combination of these drugs harm you? You'll find the answers below.
Are There Interactions Between Xanax and Viagra?
Drug interactions are common, which is why you need to inform the doctor about all drugs you are taking before getting a prescription for some new pill that would manage some health problems. The good news for men is that no interactions are found regarding Xanax and Viagra or sildenafil. This doesn't mean they do not exist at all (1).
If you're taking Xanax, make sure to inform the doctor and consult them before getting a prescription for Viagra and vice versa; however, both drugs are widely used, but no studies focus on potential interactions that might occur when men use them in combination.
The Safest Way to Use Xanax and Sildenafil
Although, officially, there are no interactions between Xanax and Viagra, you should still be careful. The safest way to use both drugs and avoid interactions and side effects is to stick to the prescribed dosage and recommendations from the doctor or pharmacist.
It is incredibly important to avoid increasing, decreasing, or adjusting dosages on your own if you feel like you need to take a higher or lower dosage of one of these medications, consult your doctor.
Men usually worry that Xanax will downplay the effects of Viagra and make it difficult to achieve an erection. But if you stick to the proper doses, that won't be a problem.
Xanax and ED Link
When discussing Xanax and Viagra, it is also essential to address the potential link between the drug for anxiety disorders and erectile dysfunction in general. It's not uncommon for men who take Xanax to notice changes in their sexual performance. These changes are not a "state of mind" or a myth resulting from their worries. The science confirms that Xanax can, indeed, contribute to erectile dysfunction.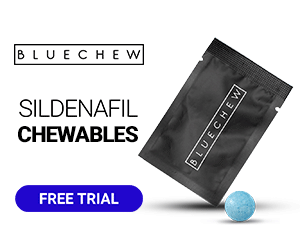 A study published in the BJU International journal found that tranquilizers such as benzodiazepines and older antidepressants increase the risk of developing erectile dysfunction (2). Xanax belongs to the group of benzodiazepines alongside Valium, Klonopin, and Ativan.
Although no studies have explored why Xanax could contribute to erectile dysfunction, the link is evident. This could be because Xanax works to slow down the central nervous system (3).
At ASIP1, we prioritize the trust of our readers. Our team conducts thorough research and fact-checking to ensure that all information is reliable and accurate. We strive to provide our readers with valuable and trustworthy content that they can utilize in their daily lives. Learn more about our editorial process here.
As a result, it can act on neurotransmitters and suppress nerve impulses throughout the body. The slowed reaction of nerve impulses can lower libido and sexual arousal, thus making it difficult for a man to achieve a firm erection.
Anxiety and ED
According to the Anxiety and Depression Association of America, anxiety disorders are the most common mental health illnesses in the United States. Over 40 million adults ages 18 and older have some form of anxiety disorder. Even though these disorders are treatable, only 36.9% of people receive the treatment they need (4).
While the interactions between Xanax and Viagra are not reported, and the widely used drug for anxiety can contribute to erectile dysfunction, many of us fail to acknowledge that the condition itself can impair erectile function. Studies confirm that mental health problems such as anxiety and depression could play a role in ED, which is why it is essential to evaluate men for these problems (5).
Anxiety and depression are significant predictors of present erectile problems (6). Treatment of anxiety could also aid the management of erectile dysfunction. This isn't surprising if we consider that sexual function and performance depend greatly on a man's psychological health. In one study, about 79.82% of men with ED also had anxiety (7).
In other words, Xanax may not be the sole reason behind ED in men with anxiety. The condition could contribute to erectile dysfunction on its own.
Conclusion
This article focused on the potential interaction between Xanax and Viagra.
At this point, there are no identified interactions between the two drugs. That being said, Xanax itself can contribute to erectile dysfunction, just like anxiety can do it too.
Consult a pharmacist or your doctor if you're worried about taking both drugs.