People often like to compare things. Although comparing herbal remedies with clinical drugs is complex, and perhaps not right. Clinical drugs have better-known safety and efficacy profile and work predictably. Herbal remedies work differently in individuals.
How to Compare Viagra With Herbal Remedies?
Any herbal remedy is complicated in a way that it is a combination of hundreds of known and unknown organic compounds. In the case of drugs, their composition is definite. Thus, Viagra contains only Sildenafil as an active ingredient.
Extenze is a natural remedy that combines several herbs. That is why its action is tough to predict.
Herbal remedies like Extenze work, but if taken for long enough, and expectations kept right. For most people, they will not give a quick solution like Viagra.
It is quite wrong to think that herbal remedies are entirely safe. There is a relationship between effect and adverse effect. Where there is an effect, there is always a possibility of unwanted effects.
For Viagra, all properties are known well, as it elevates vascular NO in penile tissue, and thus help get a hard erection.
For Extenze, there is limited understanding. It may improve penile blood flow, boost libido, may increase testosterone a bit, but all that would happen a slower pace. Then there are reports of some unexpected side effects.
Extenze – a Combination of Herbs
Extenze combines many herbs for male health, and it has come to limelight for all the good and wrong reasons. As this article already said that herbal formulations are useful when expectations are right.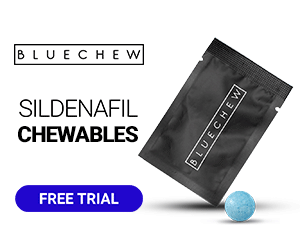 Extenze was subject to many lawsuits and hefty fines, due to false claims.
It claimed to make the penis size more prominent. It is something difficult to achieve and prove, and thus its manufacturers lost lawsuits. There is a lot of information online about various lawsuits against Extenze.
At ASIP1, we prioritize the trust of our readers. Our team conducts thorough research and fact-checking to ensure that all information is reliable and accurate. We strive to provide our readers with valuable and trustworthy content that they can utilize in their daily lives. Learn more about our editorial process here.
This does not mean that Extenze is bad or does not help. It can help in many cases. It is good to know all its components, possible effects, and adverse effects. Specialists recommend not using Extenze with Viagra.
Extenze contains Yohimbe, L-arginine, Horny goat weed, Zinc, Pregnenolone, and Dehydroepiandrosterone (DHEA). Most of these herbs are quite safe, but one needs to better understand Yohimbe and DHEA, before using them.
Yohimbe – is the most potent thing in Extenze. It works well for most men. It blocks alpha-2 adrenergic receptors and also increases NO in penile tissues. Some men may get the effect of Yohimbe almost comparable to Viagra (1). It is also used in sports to improve performance.
However, it is also probable to cause side effects in some like agitation, hypertension, tachycardia, and anxiety (2). Such results will occur only in a few, but one needs to be careful.
L-arginine is an amino acid that is good for health, boosts NO. It is very safe with no known toxicity. But it is not recommended to take it with Viagra due to more substantial and unpredictable effects (3).
Horny goat weed – is quite commonly used these days to treat erectile dysfunction. Many studies show that it can work quite like Viagra due to Icariin. Icariin can act directly like Viagra, may increase testosterone, and have many other benefits (4).
Zinc – requires no introduction, an essential microelement, that is good for male health.
Pregnenolone -is thought to boost testosterone levels. It serves as a base substance for testosterone production. Since its action is mild, it is still not in the WADA list of banned substances, and thus used in sports (5).
Dehydroepiandrosterone (DHEA) –is proven to increase levels of testosterone. It is not natural, but synthetic. It is commonly used by sportspeople to boost levels of testosterone, and WADA has included it in banned substances list (6, 7).
How Does Extenze Compare to Viagra?
The quick introduction above helps users to understand Extenze, which by some means is much more complicated than Viagra with a vast number of health effects.
Unlike Viagra, it is not just for improving the quality of an erection by boosting NO levels. It is also quite good at stimulating the production of testosterone.
It can be particularly useful for those living with ED, due to low testosterone, and for those suffering from psychological ED. Viagra is better for those seeking quick results, and will help in most cases, and whatever the cause of ED.
However, it is necessary to understand that most people living with ED may have normal testosterone levels. Multiple factors like psychological stress, vascular diseases, metabolic disorders, diseases of nerves cause ED. That is why Viagra acts faster and in the broader population.
Is It Fine to Combine Extenze to Viagra?
It is a more complicated question. Theoretically, one should avoid combining complex formulation like Extenze with Viagra, as it could have unexpected effects.
Extenze may provide instant relief and hard erection in a small number of cases. Most would require to use it for longer. As with any supplement, some may not see any benefit. It is a good idea to try it for three months, and if it helps, then continue.
Viagra, on the other hand, is an instant solution that does not treat the root cause of ED. It just helps as needed, when and as required.