Younger individuals are often found to combine different drugs to achieve "high" or similar effects.
While the immediate effects of these combinations may provide the person with some level of satisfaction, the interactions between the drugs can lead to life-threatening complications in some cases.
We examine whether Cialis and cocaine can be combined and what you should know about potential interactions between the two drugs.
What Is Cialis?
Cialis is currently one of the most popular drugs that physicians use to treat erectile dysfunction among men. The drug contains an active ingredient that is called Tadalafil. This is a similar chemical as Sildenafil, the active ingredient that is found in Viagra.
Tadalafil works by increasing the flow of blood to specific regions of the male body. In particular, more blood flows toward the pelvis of the man, which helps to provide a more considerable amount of blood to the penis during sexual stimulation.
The increase in blood flow can help to induce an erection when the man is sexually stimulated. The drug takes about 30 minutes to one hour before it starts to work. A maximum of one tablet can be taken daily for effective results.
Why Would People Mix These Drugs?
There are various reasons why people may consider combining Cialis and cocaine. The most common reason a person may consider using this specific combination is to help them experiment sexually. The idea behind combining these two drugs might be to enhance the sexual stimulation that occurs – perhaps to improve erectile function during sex.
There are, however, other reasons why people may consider mixing Cialis and cocaine. Those who are into the party scene often consider mixing drugs like these. The idea is to experience an increase in the psychological effects that the drugs tend to cause.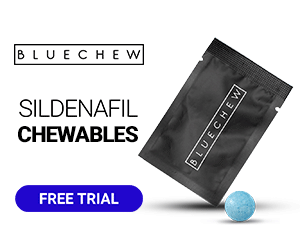 Can You Combine Cialis And Cocaine?
Many people ask if Cialis and cocaine can be combined. This has become quite a trend among those who frequently visit clubs and other types of parties.
The specific combination also seems to be a tending issue among people trying to push the limits with their sexual experiments in the bedroom.
At ASIP1, we prioritize the trust of our readers. Our team conducts thorough research and fact-checking to ensure that all information is reliable and accurate. We strive to provide our readers with valuable and trustworthy content that they can utilize in their daily lives. Learn more about our editorial process here.
While specific interactions have not been noted between the two drugs, it is essential to consider how these chemicals can affect the human body. It should also be noted that many people do not stop at the combination of Cialis and cocaine – many would take things a step further and add additional drugs to the mix. These drugs will often include amphetamine, as well as ecstasy.
When a person mixes Cialis with other drugs classified as stimulants, the combination is usually referred to as "sexstasy."
Stimulants directly impact the heart – and the same is true for the active chemical that is present in Cialis. When these stimulants are used together with the Cialis drug, it increases the drugs' effects on a man's heart. In turn, this may lead to heart-related complications.
The Possible Complications When Combining Cocaine And Cialis
Combining Cialis and cocaine does not only cause potential adverse effects on the heart. There are other complications that men should take note of when they combine these drugs, as well.
The first of these is a scenario where an erection would develop and not go away. When an erection lasts for more than four hours, it can cause anatomical damage to the penis itself – and this could lead to permanent damage that would not be fixable once the erection goes away.
When permanent damage is dealt with a man's penile tissue, it can cause them to experience problems with their erectile function in the future.
Another potential complication that needs to be noted here is serotonin syndrome, which can occur when Cialis and cocaine are combined. Serotonin syndrome is a condition where there is a significant spike in serotonin levels.
While this chemical has several vital roles to play in the human body, when serotonin levels rise too high, it can cause the person to suffer life-threatening complications.
Serotonin syndrome can cause confusion, restlessness, agitation, high blood pressure, a significant increase in sweating, and muscle rigidity.
In severe cases, serotonin syndrome can cause more severe problems. These may include issues like a very high fever and an irregular heartbeat. There are also cases where the person may suffer a seizure due to serotonin syndrome, and the individual can become unconscious as the condition develops.
There are cases where cocaine is cut with other chemicals. Some of these chemicals may include nitrates. It is known that combining Cialis and other types of drugs used to treat erectile dysfunction with nitrates can cause serious side effects.
When this is the case, the person may experience a quick decline in their blood pressure levels. This can cause them to suffer from a stroke or a heart attack.
Conclusion
When mixing Cialis and cocaine can cause several complications. Cialis is a legal pharmaceutical drug that is used to treat erectile dysfunction. Cocaine, on the other hand, is an illegal substance that is often abused due to its effects on the body.
Combined, these are sometimes used as ways for people to experiment sexually. In some cases, those who are into the party scene may also take this combination of drugs. The complications can, in some cases, become life-threatening.