According to the National Institutes of Health, fish oil is one of the most frequently used non-vitamin/non-mineral dietary supplements among children and adults in the United States (1). The benefits of fish oil, abundant in Omega-3 fatty acids, are numerous.
But, have you ever wondered whether you can take fish oil for erectile dysfunction and thereby get strong erections in an entirely natural manner? You'll find out in this post.
Fish Oil for ED Prevention
Fish oil has a wide range of uses and benefits, but we usually stumble upon the same things online – improvements in cognitive function and heart health. Fish oil can do so much more than that, and current evidence shows it can help men prevent erectile dysfunction.
Studies show that by lowering oxidative stress and reducing the extent of cavernosal fibrosis, Omega-3 fatty acids from fish oil can protect from erectile dysfunction. In other words, fish oil uses its antioxidant and anti-inflammatory properties to combat problems that would eventually lead to ED (2). With regular intake of Omega-3 fatty acids, erectile dysfunction could be preventable.
Fish Oil for Erectile Dysfunction Management
Erectile dysfunction is a source of concern for men across the globe. Estimates reveal that the global prevalence of erectile dysfunction is between 3% and 76.5%. The condition forms a substantial burden on society due to the high prevalence and impact on the overall quality of life (3).
While most men feel they are the problem, and there's nothing they can do, there are plenty of options to improve erectile function, but some of them require more research. Fish oil for erectile dysfunction belongs to the group of methods that need more research, especially because there are a lot of studies about Omega-3 fatty acids concerning other health problems.
Even though studies on this subject are lacking, you could benefit from Omega-3 fatty acids for erectile dysfunction. Besides the discovery as mentioned above, it could help prevent and tackle specific problems known in men with ED; fish oil can also provide these benefits, which translate to improved erectile function.
Higher Testosterone Levels
Testosterone levels decline with age and due to other factors such as exposure to endocrine disruptors and unhealthy lifestyles. Since testosterone affects multiple points of the erectile pathway (4), low concentration of the hormone could contribute to the strength and duration of the erections.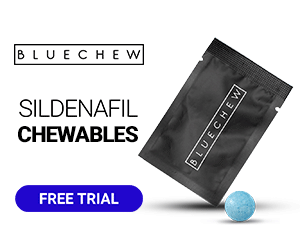 Fish oil could be helpful for testosterone levels. While current studies involved animals, not humans, they showed that supplementation with fish oil had a positive impact on testosterone metabolism (5), up-regulation of testicular statuses, and improvement of sperm quality (6).
By potentially improving testosterone levels, fish oil could indirectly lead to stronger erections.
At ASIP1, we prioritize the trust of our readers. Our team conducts thorough research and fact-checking to ensure that all information is reliable and accurate. We strive to provide our readers with valuable and trustworthy content that they can utilize in their daily lives. Learn more about our editorial process here.
Better Blood Flow
The strength and rigidity of the erections depend on blood flow. Upon the arousal, the blood rushes to the penile area to fill out tissues and chambers and to give you engorgement and healthy erection. But, problems affecting blood flow could prevent that from happening and contribute to erectile dysfunction.
Supplementation with Omega-3 fatty acids can improve blood flow and tackle problems such as hypertension (7). Remember, healthier blood flow equals stronger erections. Although indirect, this is yet another mechanism of action through which fish oil for erectile dysfunction could be a real deal.
How to Use Fish Oil for Erectile Function
The use of fish oil for erectile dysfunction is not the same as the intake of Viagra and similar drugs. The reason is simple; Omega-3 fatty acids for ED work indirectly by improving problems that impair the quality of the erections.
Therefore, if you want to use fish oil for ED, you can purchase a high-quality supplement and take it regularly. Another option is to enrich the diet with good sources of Omega-3 fatty acids (salmon, mackerel, and other fatty fish).
Is Fish Oil Safe for ED?
Fish oil is safe for general consumption. Of course, some people may experience side effects such as bad breath, heartburn, nausea, loose stools, and rash. If you are taking some medications, make sure to consult the doctor first before buying fish oil supplements.
Conclusion
Men who opt to use fish oil for erectile dysfunction may experience improvement in their condition. Omega-3s could also prevent ED. Fish oil works through multiple mechanisms of action. That said, further studies are necessary to explore everything fish oil could do for men with erectile dysfunction.