This is the question asked by most men who wish to take Viagra and alcohol simultaneously. How safe is it? Are there any side effects of taking Viagra with alcohol? Find out more in this article.
Viagra is one of the most effective treatment options for men who have erectile dysfunction. Most men find it difficult to get an erection at one point or another. For some, it's a regular occurrence. Unfortunately, erectile dysfunction doesn't get better as you age.
Viagra and Alcohol: Can You Mix Them?
If you experience erectile dysfunction most time, it is not something to panic about. And when you take a prescription drug like Viagra, you might be tempted to combine it with alcohol.
Even though alcohol may reduce anxiety and provide temporary pleasure, it might be the reason for your erectile dysfunction in the first place. So how much alcohol can one take with Viagra?
Alcohol work as a depressant in the body system. It decreases sexual desire and prevents erection when taken in excess. Thus, when a man drinks to stupor, Viagra cannot cause an erection after such an act.
The more alcohol you consume with Viagra, the more you decrease the efficacy of the drug. So, since alcohol prevents Viagra from working as it should, it's best to take just a little amount of alcohol with Viagra.
How Viagra Works
Viagra, whose generic name is sildenafil citrate works for men with erectile dysfunction. It increases blood flow in the penis and triggers an erection hard enough for sex to be pleasurable. However, it's vital to take it only when you need it.
It begins working about 30-60mins after taking it, and its effects can last up to 4 hours. The drug has been proved to help men with various degrees of erectile dysfunction by dilating blood vessels in the body.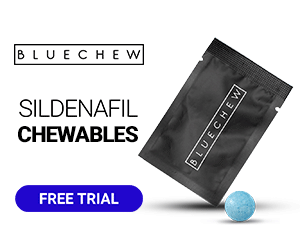 Side Effects of Mixing Alcohol and Viagra
Whether you take Viagra alone or alcohol alone, you might still experience some side effects. However, taking Viagra and alcohol may cause the person to experience more substantial side effects, which include:
Inability to create and maintain an erection
Dizziness
Visual disturbance
Headache
Feeling faint
Failure to become sexually aroused
Viagra does not just dilate the blood vessels in the reproductive organ alone, and it also dilates the blood vessels in other parts of the body. The dilated blood vessels are what lead to low blood pressure and lightheadedness.
At ASIP1, we prioritize the trust of our readers. Our team conducts thorough research and fact-checking to ensure that all information is reliable and accurate. We strive to provide our readers with valuable and trustworthy content that they can utilize in their daily lives. Learn more about our editorial process here.
However, the individual result may vary when alcohol is taken with Viagra.
Although alcohol is known to cause erectile dysfunction, various studies have shown that moderate use is not likely to lessen the efficacy of Viagra or prevent an erection. Excessive intake of alcohol with Viagra can make it difficult to become sexually aroused.
Thus, Viagra users are advised to decrease their alcohol intake or abstain from it entirely after taking Viagra to enjoy the full benefit of this powerful sex enhancement drug. Aside from these, there is no significant interaction between Viagra and alcohol.
Long Term Side Effects of Mixing Alcohol With Viagra
Effects of Viagra and Alcohol on the Prostate Gland
In most cases, long-term use of mixing alcohol with Viagra has been linked to inflammation of the prostate gland.
Effect on the Testosterone Levels
Testosterone is primarily responsible for regulating sexuality in men, while the estrogen-regulates that of women. However, long term mixing of Viagra and alcohol can decreases testosterone production in men.
Worsening Side Effects
The various side effects of mixing alcohol with Viagra can become compounded when it becomes a habit practiced over a long time.
In other words, when a person develops a high degree of alcohol dependence and mixes Viagra with alcohol repeatedly over a long time, he may develop these conditions.
How Much Alcohol Can I Combine With Viagra?
Most men realize that alcohol consumption can decrease their ability to become sexually aroused. Research has also revealed that about 70% of men suffering from alcohol dependence also experienced low libido, weak erection, and premature ejaculation.
However, the quantity of alcohol consumed is directly proportional to the degree of sexual dysfunction most men suffer. Therefore, if you must combine Viagra with alcohol, ensure you consume only a small quantity of alcohol.
Taking a few units or a glass of alcohol with Viagra is less likely to produce dangerous side effects, unlike when large quantities of alcohol are consumed. But the best thing is to avoid alcohol altogether.
Is Viagra Right for Everyone?
Only a doctor can determine if Viagra is right for you. If you have some reservations regarding using this drug or you feel you might be allergic to it, it's best to consult a medical professional to know if you are safe to take Viagra.
Before you take Viagra, it's necessary to discuss these with your doctor if you have had:
Any heart attack in the past
Chest pain or irregular heartbeat
Stroke
A heart surgery within the last six months
Any eye disease
Kidney dialysis or any kidney problems
Liver problems
Any other severe medical condition
Viagra may interact with how other medications work, and these medications may also determine the efficacy of Viagra.
Hence, before you take Viagra and alcohol, you may have to inform your doctor if you have had or currently taking any medications such as nitrates, alpha-blockers, Adempas, antifungal, and antibiotics medications.
There is no stringent prohibition against taking Viagra and alcohol simultaneously. However, the key to making Viagra work for you is to take alcohol in moderation.