Veterans deserve all the treatments they may require for any medical condition, including erectile dysfunction, caused by or related to their military service. They are no longer serving as active-duty members indeed, but for the sacrifices they've given to protect the country – along with all its ideology – we are always in their debt.
Unfortunately, the regulation regarding VA disability for erectile dysfunction is a little ambiguous, and references regarding whether veterans should receive covered treatments for the specific condition are few and far between throughout VA.gov pages.
Erectile Dysfunction (ED) is a condition in which a male is unable to get and keep a firm enough erection sufficient for sexual activities (1). It is common and estimated to affect at least 12 million American men (2).
Although the condition itself does not necessarily require immediate medical attention, having long-term erection trouble can cause various health issues, including but not limited to depression and stress; it may also contribute to relationship problems. It can also be a sign of an underlying condition based on which medical professionals will determine the proper treatment methods (3).
Legal Statutes Regarding VA Disability for Erectile Dysfunction
The impacts of erectile dysfunction on patients may include loss of sexual confidence, anxiety in a sexual situation, female partner sexual dissatisfaction, which negatively affects the male partner's quality of life, and increased risk of depression (4). There are various treatments available for erectile dysfunction (5), and if you developed the condition during or after military service, you could be eligible for VA disability benefits.
Under Title 38 U.S. Code § 1114 regarding Compensation For Service-Connected Disability or Death (6), erectile dysfunction (although not explicitly stated) falls within subsection (k) of the law in which Disability Compensation covers "anatomical loss" or "loss of use of one or more creative organs" as long as you can make a valid claim of the condition.
VA disability compensation refers to the tax-free payments available every month for Veterans who suffer from a medical condition, including physical injuries while serving in the military.
The same compensation also is available for Veterans whose service made the pre-existing condition more severe. Such benefit applies to both physical and mental conditions, for example, injury, chronic illnesses, and PTSD that developed before, during, or after military service (7).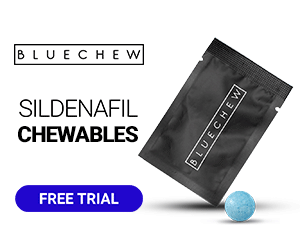 VA Rating For Erectile Dysfunction
Erectile dysfunction has no specific VA rating. Under Title 38 CFR § 4.115b regarding Ratings of the Genitourinary System, there is only one mention of the condition under Code 7522 which says "Penis, deformity, with loss of erectile power" with reference to Special Monthly Compensation Ratings under Title 38 CFR § 3.350 (8).
There are also other rated conditions which may directly or indirectly cause erectile dysfunction for example:
At ASIP1, we prioritize the trust of our readers. Our team conducts thorough research and fact-checking to ensure that all information is reliable and accurate. We strive to provide our readers with valuable and trustworthy content that they can utilize in their daily lives. Learn more about our editorial process here.
Code 7520: removal of half or more of the penis, with a rating of 30
Code 7521: removal of penis glands, with a rating of 20
Code 7523: atrophy of the testicles, which may result in lower testosterone levels or loss of sex drive. If the condition affects both testicles, VA gives it a rating of 20
Code 7524: removal of one or both testicles caused by service-related injuries or disease, with a rating of 30
As it stands today, there is no VA rating for erectile dysfunction. The codes that mention or imply the loss of erectile power in male veterans do not specifically address the condition, but related injuries or diseases.
If you wish to be eligible for VA disability for erectile dysfunction, you must make a strong claim that this sexual problem is a symptom of any underlying condition with a VA rating.
Common Causes of Erectile Dysfunction
In many cases, erectile dysfunction happens because of or is a symptom of physical conditions such as high cholesterol, obesity, sleep disorders, tobacco use, and high blood pressure. Metabolic syndrome is also associated with an increased risk of erectile dysfunction (9). Diabetes (both Type 1 and 2) may impair sexual health too (10).
There are also possible psychological causes, for example, stress, depression, anxiety, and relationship problems. The brain plays a vital role in triggering a series of physiological events that eventually result in an erection. Various conditions can interfere with the brain's ability to signal sexual excitement.
Many medical conditions can affect or relate to sexual problems. To obtain VA disability for erectile dysfunction, be prepared to present the following:
at least evidence (or record) of injury during military service
undeniable evidence to show a cause-and-effect relationship between the two
Even if you meet all parameters, denials are quite common. To improve your chances of obtaining VA disability for erectile dysfunction, get your most current medical diagnosis from a licensed professional to support the claim.
Erectile Dysfunction and PTSD
A study published in the Journal of Clinical Medicine suggests that there is a strong relationship between sexual dysfunctions and post-traumatic stress disorder. The research, which involved 300 veterans with PTSD, found higher rates of problems in sexual functioning in veterans who were exposed to military trauma (11). The International Society for Sexual Medicine also suggests that sexual dysfunction has up to 88.6% of prevalence in patients with PTSD (12).
The natural process of aging is a contributing factor, as well. Decreased testicular function or general testosterone deficiency is not uncommon in older men (13). To put it into perspective, there are around 16.3 million U.S. veterans aged 40 years and up in 2019 (14), according to data published by the Department of Veterans Affairs.
How Does the VA Test For Erectile Dysfunction?
VA does not actually conduct the test for erectile dysfunction to determine if you qualify for the compensation. However, VA gives a general eligibility requirement that to receive the benefit, you must provide evidence sufficient to show that at least one of the following is true (15):
You got injured while serving in the military. In the case of erectile dysfunction, the injury or disease can relate directly or indirectly to the condition.
You had already suffered from a particular medical condition before you joined the military, and that serving made the condition worse or resulted in erectile dysfunction.
You have a disability due to military service, but it only appeared after you had ended the service.
Eligibility for compensation for any service-connected condition can be in the form of financial support or health care. Especially for erectile dysfunction claims, the form may look like this.
Talk to your doctor if you think you have recurrent difficulties in getting an erection. Figure out if the condition is the result of an underlying condition and discuss possible treatments.
Although the condition does not have a specific rating, you can be eligible to get VA disability for erectile dysfunction anyway if you can prove that the condition developed due to service-connected injuries or disease.