Viagra, also known as Sildenafil, is commonly used to stimulate erections, especially in men. The medicine is known to be extremely beneficial for men with erectile dysfunction (ED). Nasal congestion while taking Viagra is commonly reported by many people on ED medications (1).
There are several reasons behind erectile dysfunction (ED), such as high cholesterol, diabetes, psychological illness, and high blood pressure. Viagra can improve ED, but nasal congestion due to Viagra can be challenging to deal with.
Medicines like Viagra are the only cure to gain stability while performing the deed. Facing some side-effects is common, but they are not deadly or life-threatening. But, taking into account the overall health of the person is also essential for any medicinal intake.
Viagra and Nasal Congestion
Several research studies have reported headaches, nasal congestion, dyspepsia, dizziness, back pain, and nausea as the most common side-effects. It is essential to understand how Viagra causes nasal congestion in a person (1).
Viagra and other similar medicines block the 'phosphodiesterase type 5' enzyme in the body. Apart from it, Viagra enhances the nitric oxide chemical in a person's body. It is based on the enhancement of this chemical that the muscles in the penis relax (2).    
When the blood is allowed to move freely through the penis, the person starts to feel aroused; hence, getting an erection.
Nasal congestion caused by Viagra is undoubted because of the nitric oxide enhancement. This chemical is present abundantly in the nasal mucosa, which leads to nasal obstruction or nasal congestion.
Until Viagra comes out of your system, you are expected to get an erection. Hence, your nasal mucosa will be continuously facing the nitric oxide boost. If you take a massive dosage of Viagra, then controlling these symptoms can become troublesome for a while (3).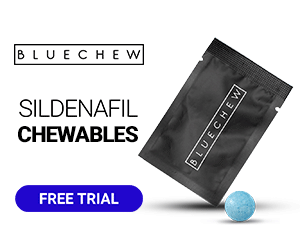 Can Nasal Congestion by Viagra Be Controlled?
Using Viagra as ED medications can be exhausting due to the side-effects, but there is nothing that cannot be controlled. If you are getting the symptoms right after medication's intake, then performing the sexual activity can become frustrating.
Nasal congestion by Viagra is one of the most common symptoms and is easily treatable. Below are some of the methods through which you can control nasal congestion after taking Viagra (4).
At ASIP1, we prioritize the trust of our readers. Our team conducts thorough research and fact-checking to ensure that all information is reliable and accurate. We strive to provide our readers with valuable and trustworthy content that they can utilize in their daily lives. Learn more about our editorial process here.
Methods to Tackle Congested Sinuses by Viagra
If you must take Viagra, then there are some ways through which you can treat your congested sinuses without any hassle.
Take Low Dosage of Viagra to Prevent Nasal Congestion: Study shows that taking high dosages of the medicine can cause more side-effects. You should avoid taking medication unnecessarily and stick to your dosage to prevent nasal congestion.
Use Nasal Spray: Your nasal dry out due to nasal congestion. A nasal spray is a saltwater spray that gives moisture to your nasal.
Medications for Congested Nasals: If nothing is working out for you, you can also take medicines to cure it. Vicks have commonly used a balm to treat nasal congestion, so you can apply it on your chest and nose to get instant relief. Also, you can use Vicks Sinus Nasal Spray to manage congestion (5).
Warm Shower: Taking warm showers after using Viagra can help in lowering side-effects. The steam produced by warm water will help you breathe properly, thus relieving you from congestion.
Hydrate Yourself: Drinking many fluids helps to thin out the mucus. If there is no blockage, then there will certainly not be any congestion.
Use a Humidifier: If you do not have one, then you can easily purchase a humidifier from any appliance store. It helps in keeping the atmosphere moist that lets you breathe perfectly and face no congestion after taking Viagra.
Alternatives for Viagra
Viagra has many side-effects that can be a lot to deal with at times. For instance, one study reported transient headaches in 28.6% of Viagra users along with dyspepsia (6.5%), nasal congestion (5.4%), dizziness (8.8%), and flushing (21.9%) as others.
Another study also reported headaches, flushing, abnormal vision, dyspepsia, and nausea as some side-effects of Viagra  (6).
It shows that if Viagra helps you in one way, it is doing so at the cost of your health.
Taking ED medications will always cause some side-effects, but other drugs might not come with so many side-effects.
You can prefer taking Avanafil, Cialis, or Levitra as an alternative to Viagra. All these medications work fine and can let you have a pleasant sexual experience. Before making any medication, you must check it with your doctor in case of any illness (7).
Bottom Line
For a long time, Viagra has worked wonders for several men and women in terms of sexual experience. However, the side-effects of the medication must not be avoided (8). Nasal congestion is not deadly and can be easily treated with specific methods.
If you continuously face nasal congestion by Viagra, then you must consult with your doctor, who can put you on other medications as well. Try to maintain a proper diet and a healthy lifestyle along with Viagra as ED medication to improve your sexual life. Treating nasal congestion while taking Viagra can be simple if you only follow the steps (9).