Sexual health is an essential component of a happy life. Many treatment options are available for remedying sexual disorders, especially in men.
Sildenafil and Dapoxetine belong to such a class of drugs that not only treat male sexual disorders but also relieve the stress associated with the inability to mate with partners.
Introduction
The emission of semen from the penis is called Ejaculation. And when it occurs earlier than required, it is termed as Premature Ejaculation (PE).
The physiological process of engorgement and enlargement of the penis is called an erection. Erectile Dysfunction (ED) is the inadequacy of getting a penetrative erection.
Premature Ejaculation and Erectile Dysfunction are highly prevalent in male sexual dysfunctions.
An erection fades away after ejaculation. Premature Erection can be a problem for men who have erection problems. Erectile Dysfunction serves as a risk factor for premature ejaculation (1).
Erectile Dysfunction should be treated first as ejaculation may not be an issue once it is addressed.
Dapoxetine and Sildenafil are used to treat Premature Ejaculation and Erectile Dysfunction, respectively (2).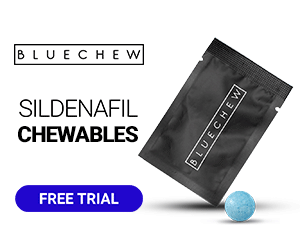 Dapoxetine: A Treatment Of Premature Ejaculation
Premature Ejaculation
It is thought that serotonin plays a major role in Premature Ejaculation, but its pathophysiology is still not identified.
Serotonin is a neurotransmitter that is associated with sexual activity. Premature ejaculation occurs in men who suffer from serotonin deficiency.
At ASIP1, we prioritize the trust of our readers. Our team conducts thorough research and fact-checking to ensure that all information is reliable and accurate. We strive to provide our readers with valuable and trustworthy content that they can utilize in their daily lives. Learn more about our editorial process here.
A high amount of serotonin in the brain can increase the time to ejaculation, whereas low amounts shorten this time, giving rise to Premature Ejaculation (3).
Nowadays, it is certain that Premature Ejaculation can effectively be treated by selective serotonin reuptake inhibitors (SSRIs).
Dapoxetine, being an SSRI, is considered a potent medication for the treatment of Premature Ejaculation (4, 5).
Mechanism of Action of Dapoxetine
Dapoxetine is considered one of the safest and most efficient drugs to treat Premature Ejaculation.
It is a selective serotonin reuptake inhibitor, and the mechanism by which it treats Premature Ejaculation is serotonin reuptake inhibition; this is why dapoxetine is known as a selective serotonin reuptake inhibitor.
This inhibition of the reuptake of serotonin by its receptors enhances serotonin concentration and its effects inside the body. Serotonin inhibits ejaculation and does not let premature ejaculation to occur.
Dapoxetine has shown a significant increase in controlling premature ejaculation (6, 7).
Sildenafil – A Novel Drug For Erectile Dysfunction
Erectile Dysfunction
Erectile Dysfunction or Impotence is the other common male sexual dysfunction that may contribute to risk to develop Premature Ejaculation.
It is a condition that complains about an erection that is not firm enough for sexual intercourse.
Erection is brought about by penile smooth muscle relaxation and arterial dilatation. Nitric oxide and cyclic guanosine monophosphate are believed to play an important role in mediating the process of erection.
Erectile Dysfunction is most commonly the result of an imbalance between the relaxation and contractile activities of penile smooth muscles, where contractile activity predominates.
Decreases contractility of the muscles and blood flow to the site are the two reasons for Erectile Dysfunction (8).
How Does Sildenafil Work?
The release of nitric oxide during sexual stimulation serves as a physiological mechanism responsible for erection. Sildenafil also follows this principle to treat the cause.
The drug is a phosphodiesterase-5 inhibitor. Inhibition of phosphodiesterase enzyme in the corpus cavernosum plus the nitric oxide under the effect of Sildenafil increases the concentration of cyclic guanosine monophosphate (cGMP) (9).
The rise of cGMP in the penis produces penile smooth muscle relaxation and arteriolar dilatation by making muscles sensitive to calcium; this increases blood flow to the area, which contributes to eliciting an erection.
Safety And Efficacy of The Drugs
Dapoxetine
Dapoxetine is usually thought to be the safest drug; still, before beginning the treatment, a careful medical assessment should be done.
Pharmacokinetics of dapoxetine is unchanged even with multiple dosing, and the drug does not appear to accumulate significantly (10).
There is a guaranteed cardiovascular safety, as no adverse effect on the heart has been found with the prolonged usage of drugs.
The drug is also not associated with anxiety or suicidality and has zero effect on mood; hence it has been declared positive for neurocognitive safety (11).
Withdrawal syndrome, a major problem of antidepressant discontinuation, has been confirmed as low for dapoxetine.
Dapoxetine also carries a list of side effects, including nausea, dizziness, headache, diarrhea, and insomnia, but these do not make dapoxetine any less safe (12).
Dapoxetine is an effective treatment for men with Premature Ejaculation.
It needs to be taken daily to achieve maximum efficacy. It is a short-acting selective serotonin inhibitor and achieves its maximum plasma concentration in about one to two hours of intake.
Dapoxetine has significantly shown greater control over ejaculation and is believed to be the only effective and safe available drug (15).
Sildenafil
Sildenafil is a well-tolerated treatment for Erectile Dysfunction. Although the safety profile of Sildenafil is proven still, it is better to do a medical assessment before the start of treatment (13).
Sildenafil is safe for the heart, but it is linked with cardiovascular events as it is vasodilating.
Patients who are on nitrate treatment are advised to avoid sildenafil. It does not generally interact with most of the medications, but it is contraindicated in men who are taking nitrates because of the potential for a sharp drop in blood pressure.
Adverse effects of flushing, headache, diarrhea, dizziness, impaired vision, and others have been observed with prolonged usage of Sildenafil (14).
Efficacy of Sildenafil (Viagra) is the maximum response achieved by the drug, and the highest efficacy of the drug has been observed for the treatment of Erectile Dysfunction.
Sildenafil has a rapid onset of action, reported 14 minutes after drug introduction. The duration of action may extend for up to 12 hours.
But mostly active effects of Sildenafil have been noticed effective after about two to three hours of its intake.
Sildenafil has shown an improved quality of life. Its efficacy usually wears off after three hours (16, 17).
Combination of Dapoxetine and Sildenafil
Premature Ejaculation and Erectile Dysfunction is causing tremendous psychological stress which is affecting the relationship between men and women.
The demand if using Dapoxetine (SSRI) along with Sildenafil (phosphodiesterase-5 inhibitor) has increased to a greater extent in the last decade (18).
An analysis has been conducted between the two groups. The group that used the Dapoxetine/Sildenafil combination has shown effectiveness in the treatment than the group who took Dapoxetine and Sildenafil alone.
The only demerit of the combination is increased side effects of drugs are flushing, headache, and palpitations (19).
References
Hatzimouratidis K, Amar E, Eardley I, Giuliano F, Hatzichristou D, Montorsi F, Vardi Y, Wespes E. Guidelines on male sexual dysfunction: erectile dysfunction and premature ejaculation. European urology. 2010 May 1;57(5):804-14.
Gillman N, Gillman M. Premature Ejaculation: Aetiology and Treatment Strategies. Medical Sciences. 2019 Nov;7(11):102.
Corona G, Ricca V, Bandini E, Mannucci E, Lotti F, Boddi V, Rastrelli G, Sforza A, Faravelli C, Forti G, Maggi M. ORIGINAL RESEARCH–EPIDEMIOLOGY: Selective Serotonin Reuptake Inhibitor‐Induced Sexual Dysfunction. The journal of sexual medicine. 2009 May;6(5):1259-69.
Donatucci CF. Etiology of ejaculation and pathophysiology of premature ejaculation. The journal of sexual medicine. 2006 Sep;3:303-8.
Giuliano F, Clément P. Serotonin and premature ejaculation: from physiology to patient management. European urology. 2006 Sep 1;50(3):454-66.
McMahon CG. Dapoxetine: a new option in the medical management of premature ejaculation. Therapeutic advances in urology. 2012 Oct;4(5):233-51.
Kendirci M, Salem E, Hellstrom WJ. Dapoxetine, a novel selective serotonin transport inhibitor for the treatment of premature ejaculation. Therapeutics and clinical risk management. 2007 Jun;3(2):277.
De Tejada IS, Angulo J, Cellek S, González‐Cadavid N, Heaton J, Pickard R, Simonsen U. Pathophysiology of erectile dysfunction. The journal of sexual medicine. 2005 Jan 1;2(1):26-39.
Francis SH, Corbin JD. Sildenafil: efficacy, safety, tolerability and mechanism of action in treating erectile dysfunction. Expert opinion on drug metabolism & toxicology. 2005 Aug 1;1(2):283-93.
McCarty EJ, Dinsmore WW. Dapoxetine: an evidence-based review of its effectiveness in treatment of premature ejaculation. Core evidence. 2012;7:1.
McMahon CG. Efficacy of dapoxetine in the treatment of premature ejaculation. Clinical Medicine Insights: Reproductive Health. 2011 Jan;5:CMRH-S7337.
Zajecka J, Tracy KA, Mitchell S. Discontinuation symptoms after treatment with serotonin reuptake inhibitors: a literature review. The Journal of clinical psychiatry. 1997 Jul.
Goldstein I, Tseng LJ, Creanga D, Stecher V, Kaminetsky JC. Efficacy and safety of sildenafil by age in men with erectile dysfunction. The journal of sexual medicine. 2016 May 1;13(5):852-9.
Giuliano F, Jackson G, Montorsi F, Martin‐Morales A, Raillard P. Safety of sildenafil citrate: Review of 67 double‐blind placebo‐controlled trials and postmarketing safety database. International journal of clinical practice. 2010 Jan;64(2):240-55.
Pryor JL, Althof SE, Steidle C, Rosen RC, Hellstrom WJ, Shabsigh R, Miloslavsky M, Kell S, Dapoxetine Study Group. Efficacy and tolerability of dapoxetine in treatment of premature ejaculation: an integrated analysis of two double-blind, randomised controlled trials. The lancet. 2006 Sep 9;368(9539):929-37.
Tignol J, Furlan PM, Gomez-Beneyto M, Opsomer R, Schreiber W, Sweeney M, Wohlhuter C. Efficacy of sildenafil citrate (Viagra®) for the treatment of erectile dysfunction in men in remission from depression. International clinical psychopharmacology. 2004 Jul 1;19(4):191-9.
Hatzimouratidis K. Sildenafil in the treatment of erectile dysfunction: an overview of the clinical evidence. Clinical Interventions in Aging. 2006 Dec;1(4):403.
Bai Y, Pu C, Han P, Li J, Yuan H, Tang Y, Wang X, Wei Q. Selective serotonin reuptake inhibitors plus phosphodiesterase-5 inhibitors for premature ejaculation: a systematic review and meta-analysis. Urology. 2015 Oct 1;86(4):758-65.
Bai Y, Pu C, Han P, Li J, Yuan H, Tang Y, Wang X, Wei Q. Selective serotonin reuptake inhibitors plus phosphodiesterase-5 inhibitors for premature ejaculation: a systematic review and meta-analysis. Urology. 2015 Oct 1;86(4):758-65.