Viagra is so good and well-known that some people start expecting wonders from it. It helps well in more than 80% of the cases, which is terrific for any drug (1). However, in many cases, it may not work instantly, from the very first dose. Moreover, many may not take the right dosage.
It will work from the first time for most, but for some path to success may be less straightforward.
The First Dose May Not Work Adequately for Numerous Reasons
There can be tens of reasons why the first dose may not work as expected. Most people can expect Viagra to work in an hour and keep helping for a few hours, anywhere from four to twelve hours. But all people are not so lucky.
Start With the Right Dose
For some individuals, the very first dose just fails to help due to the very low initial dosage. Dose titration requires time. Pfizer recommends starting with 25 mg as a single dose. But experience shows that most would only benefit from 50 mg onwards (2).
25 mg may work from the very first time for some young individual, or those genetically sensitive to PDE5 inhibitors. There is no way to know the sensitivity without using the drug.
It is also better to take the first dose with a glass of water and avoid consuming too much food with it.
Some researchers suggest that it is better for those living with more severe erectile dysfunction (ED) to start with a higher dose of 100 mg, and then gradually reduce the dose. This is vital because a person feels encouraged when any medication helps from the very first dose (3).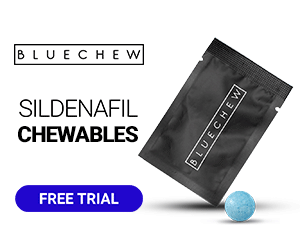 It is not rare for many people to make wrong conclusions when the first dose fails to help. Additionally, when the first dose fails, it has a severe psychological impact, which may reduce the chances of the next treatment to work (4).
Make the Right Mood
At ASIP1, we prioritize the trust of our readers. Our team conducts thorough research and fact-checking to ensure that all information is reliable and accurate. We strive to provide our readers with valuable and trustworthy content that they can utilize in their daily lives. Learn more about our editorial process here.
Viagra helps when a person is in the right mood. Some people may lack the skills of lovemaking, maybe too worried, or might be under the psychological stress of performance. Moreover, mental trauma caused by prolonged ED may be challenging to overcome.
All this means that the treatment plan of ED should be broader and not just limited to dependence on the pill. It is better to include everything in the program from food to the right atmosphere, proper foreplay. If needed, discussing the problem with a partner may also help.
When various factors work together, chances of effect from the first dose are much higher.
Legacy Issue
It is not rare for people to alter their lifestyle in a short time, start going to the gym, switch to a healthy diet, lose few pounds of body weight, and yet they may not see improvement in erectile function in a way they expect.
So, why does this happen? This is what researchers call the legacy effect. Studies show that even the diet of a father may affect the wellbeing of children. Therefore, years of neglect cannot be corrected so quickly (5).
This does not mean that one cannot fix things; all it means that there is a need for continuous effort. Lifestyle changes are the essential first steps for treating ED (6).
Some Are Early Responders, Others Late
Researchers now know that there are so-called initial responders to Viagra and late responders. Some see the excellent effect from the very first dose.
Others need to be more patient and do not give up. One way is to keep trying, correcting the treatment, focusing on the non-pharmacological means at the same time.
Another strategy for late responders could be to take a break and then try with renewed energy and a new state of mind. It is a good idea to start the next attempt by taking a higher dose.
Salvage Therapy
Though the legally approved doses of sildenafil are 25mg, 50mg, or 100mg, once daily, before a planned sexual activity. But for those failing to respond from the very first dose, there is something called the salvage therapy.
Although doctors may be hesitant to go for such a treatment, studies show that many people who did not respond to 100mg may finally have good results with an escalatory dose of 200 mg. Some may even need multiple tries (7).
Once the salvage therapy has given results and helped various times, it is a good idea to come back to the maximum allowed daily dose of 100 mg.
Higher doses of sildenafil may cause some discomforts that are transitory. Most men can tolerate them, as benefits outnumber the risks. Many may have hot flushes, mild headaches, stuffy nose. But these problems would not last long.
To conclude, for those living with mild to moderate erectile dysfunction, start with 50 mg, and sildenafil will help from the first dose. However, chronic and severe cases may begin with 100 mg for better initial results, and then slowly reduce the dose. Salvage therapy is for those who did not benefit from multiple treatments, though doctors may not approve such an approach.