Many gym trainers tout the "bodybuilding" effects of Cialis on the body.
Let's find out the degree of truth in this claim!
What Is Cialis?
Cialis is a brand name for Tadalafil, a phosphodiesterase-5 inhibitor used to treat male sexual disorders like Erectile Dysfunction (ED).
It inhibits the enzyme PDE-5 in corpora cavernosa of the penis, increases Nitric Oxide levels, and causes vasodilation, promoting blood flow and penile erection (1).
However, the vasodilatory effects of Cialis are not restricted to the penis but also evident in the rest of the body, producing effects like "bodybuilding."
Cialis Promotes Blood Flow to Muscles
As already discussed, Cialis causes vasodilation and promotes blood flow throughout the body. Adequate blood flow ensures proper delivery of oxygen and essential nutrients and removes toxins, enabling cell volumization and muscle power (2).
Cialis Reduces Inflammation
Bodybuilding puts the whole body under stress by causing muscle cell damage. Studies prove that Cialis reduces the levels of proinflammatory cytokines like Interleukin 6 (IL-6), IL-17and autoreactive T-lymphocytes, reducing inflammation (3).
Cialis Increases Testosterone Levels
Tadalafil in Cialis increases testosterone levels with a consequent 30% rise in testosterone: estrogen ratio. Testosterone increases muscle mass through muscle protein synthesis, an essential of bodybuilding (4). This effect is beneficial for males taking anabolic steroids for bodybuilding or are on testosterone replacement therapy.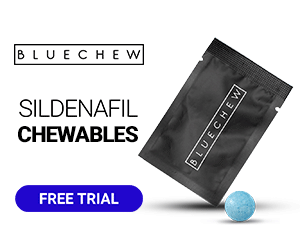 Role of Cialis In Bodybuilding
Although less potent than steroids and human growth factors used for bodybuilding, Cialis is an effective and legal performance-enhancing sports drug. It is cheaper, cost-effective, and has fewer side effects as compared to other medications.
Competitive sports trainers have been using high doses of products to enhance performance because higher doses produce quick and visible results. For example, a ten times higher dose of testosterone is used by bodybuilders to improve performance and built.
At ASIP1, we prioritize the trust of our readers. Our team conducts thorough research and fact-checking to ensure that all information is reliable and accurate. We strive to provide our readers with valuable and trustworthy content that they can utilize in their daily lives. Learn more about our editorial process here.
Although there is not enough scientific research to support this fact, high doses of Cialis might also have bodybuilding effects. Tadalafil, the active component in Cialis, boosts energy during exercise, increases Nitric Oxide level, induces vasodilation, increases blood flow to skeletal muscles, and speeds up recovery (5).
Therefore, due to its vasodilatory effects through increased NO levels, some trainers recommend taking Cialis as a pre-workout supplement to enhance exercise tolerance with the added benefit of a long, 36-hour, effective period (6). Cialis increases exercise tolerance in athletes by increasing their aerobic capacity and reducing lactic acid levels.
Furthermore, according to research in 2016, prolonged use of Cialis modulates aromatase enzyme activity, increasing testosterone levels, and reducing the drug's side effects. It can also help prevent gynecomastia that results from prolonged use of steroids for bodybuilding.
Another research says that Cialis dilates pulmonary blood vessels during training, increasing the blood flow and gaseous exchange. Therefore, during an intense workout, Cialis helps maintain an adequate supply of oxygen to other organs, especially muscles, helping with gaining mass (7).
Is it legal to use Cialis for bodybuilding?
Unlike other anabolic steroids, Cialis' use is legal for bodybuilding as it is not in the WADA banned substance list.
Cialis is a PE-5 inhibitor used for the effective treatment of ED, Symptomatic Benign Prostatic Hyperplasia, and Pulmonary Hypertension with supplementary benefits of bodybuilding through increased muscular blood flow.
With Cialis's use as a pre-workout regimen, bodybuilders can train harder and longer with quick results.
How to Take Cialis For Bodybuilding?
Cialis is usually available in doses from 5mg- 20mg and sometimes even in larger doses. Although there is not enough evidence to support Tadalafil's dosage effective for bodybuilding, many studies hint at its right amount.
A study was conducted to study the effect of Cialis on the muscle mass of patients with ED. The participants received 5mg daily maintenance dose of Cialis and 20 mg loading dose before sexual activity. Results showed a decrease in waist circumference after a two-month treatment (8).
Therefore, Cialis helped in improving lean muscle mass in the subjects. Lean muscle mass is the muscle mass that accounts for one's weight without any fat (9).
Cialis Side-Effects
When taken for bodybuilding, Cialis produces side effects similar to when taken for ED. Otherwise, the drug is very safe to use. Common side effects of Cialis include:
Flushing
Headache
Stuffed nose
Light-headedness
Conclusion
Cialis is a prescription medication that is very safe to use. Its benefits in bodybuilding are not well-documented, but many trainers worldwide speak for its usefulness. Therefore, there is a need for more research on this subject!